TOTAL REWARDS & BENEFITS MICROSITES 
The
accessible

and

affordable

way for employees and candidates to learn about your benefits and total rewards without having to log-in or go through a lengthy benefit administrator.
Learn Why bettHR is Trusted by Forward-Thinking Companies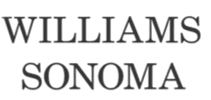 Admit it…
You're still delivering important info via snail mail, your engagement campaigns aren't making any headway, and your vendors require months of lead time and thousands of dollars just to make simple updates and changes.
You're so darn tired of answering the same questions from your employees, over and over again, after creating so many resources to answer those exact questions. Do they not understand the answers? Or are they just not bothering to look?
You're wasting way too much of your nonexistent budget on your benefits administrator portal or enrollment site, and let's be frank—it's terrible. Or *shudder* it only has enrollment actions.
And the worst part is:
Open enrollment is coming up and you still don't have a benefits website that helps employees, replaces in-person events, is inclusive and accessible for all… and, you know, ACTUALLY works.
A way to stop wasting your money on off-the-shelf communication packages and upgrades from your benefits administrator that aren't written with your employees, branding, or customization needs in mind.
A way for your employees to access the information they need to know, when they need to know it—and has a search function to help them navigate quickly.

A way to have your employees

learn

about your benefit offerings and, when they're ready,

easily enroll

through your benefits administrator's platform.
Because your benefits and total rewards package IS a differentiator for your company.
Your employees just don't know it yet.
Your company invests a LOT of money, time, and resources into your employee benefits and total rewards packages… Not that your employees can tell, since they're currently being sent to various hard to find websites and vendors, none of which actually help them learn more about your benefits package or determine which options are right for them.
You deserve one access point that acts as your on-demand benefits destination. One that isn't the rigid and transaction-oriented site that your benefits administrator offers, or one that costs $50k every time you need to make an update.
Your employees need one resource for all of their benefits and total rewards information. And it needs to be accessible from any device (at any time), user-friendly, inclusive in content and design, and consistent with your employee experience and branding. 
That's why we at bettHR created one solution that brings all of your total reward information and vendors together and serves all of your various employee audiences at one time, while transforming (and simplifying!) open enrollment. 
To help your employees finally become smarter healthcare consumers (and save you from answering the same questions over and over again).
To save you money, increase employee engagement, reinforce your employee experience, and most importantly, make open enrollment a positive experience for all. 
Introducing…
Benefit Microsites
The accessible and affordable way for employees and candidates to learn about your benefits and total rewards without having to log-in or go through a lengthy benefit administrator.
No more dealing with frustrated employees who don't understand their benefit options, or portal vendors that require 90 days' notice to make a simple change.
In about 6 weeks, you'll get a completely customized and branded website for sharing up-to-date benefit information in an interactive and helpful way—while other HR leaders and call centers are still dealing with answering the same questions over and over again.
And the best news of all? Microsites start at just $10k. (Take that, wildly overpriced off-the-shelf communication packages!)
Interested? Schedule Your Free Demo!
Only with bettHR: You get a responsive-designed website that allows users from all devices and locations to interact with the web-portal in the most effective manner—ensuring a consistent experience and easy access to your total rewards information.
Which means you'll be the one driving change, decreasing your overall healthcare costs, and saving a ton of money.
As a company, you'll have a customized, innovative, online solution that consolidates multiple workplace benefit offerings onto a single platform, streamlining administration and creating a more simplified, inclusive, and interactive experience for employees.
As a benefits pro, you'll have a single place to direct your employees that is always accessible, always available, easy to navigate, and looks and feels like your brand. 
All while having the ability to update information on the microsite in less time than it once took to groan to your coworkers about the $50k you were going to have to throw away just to get the benefits portal up-to-date—or the months where you would be forced to use different resources as a workaround while the main platform was updated.
Interested? Book a Call to Learn More
The Step-by-Step Process Breakdown
01
The User Experience Inventory
We'll create a comprehensive user experience inventory, capturing the various ways your employees learn about and access information about their benefits. Ensuring that we create one cohesive path to information.
02
Design and Test
Based on your employee population and needs, we'll create a customized website that matches your brand and is designed for your unique employee experience and tested within various access environments.
03
Launch
Within 6 – 8 weeks of starting the process, your microsite will be ready to launch and will be accessible to all employees and candidates. Time to sit back and celebrate!
bettHR's proven best-in-class web solution gives you the tools and clarity to
eliminate employee questions and confusion

—during open enrollment and year-round.
Clients like these are making their benefits information 10x more accessible:
"Our Open Enrollment period has never gone as smoothly as it did when bettHR was our partner. We drove change in the way we wanted, decreased our overall heathcare costs, and saved a lot of money."

SVP, Human Resources

Telecommunications
"We have never had a more well-received annual enrollment than the one we had after working with bettHR. We were on a tight timeline before AE, coupled with a huge overhaul of the benefit plans and an active enrollment, and Melissa made it happen and even launched early."

Director, Benefits and Compensation

Consumer Goods
"bettHR was able to save our company over $500k in one year, while increasing our communication metrics and engagement scores. A big part of this savings was due to our new microsite."

VP, Benefits

Non-Profit
"We replaced our total rewards website from our benefits administrator with the microsite bettHR created for us. We were shocked at how easy it was, how quickly it was up and running, the ease in updating the content, and how much more user-friendly it is than our last solution. Our employees are still raving after AE, months later."

VP, Benefits and Total Rewards

Cyber Security
Take the Next Step.
See a microsite in action and see how bettHR can enhance your employee experience.
Smart questions people like you ask before creating a microsite with bettHR:
A microsite is right for you if…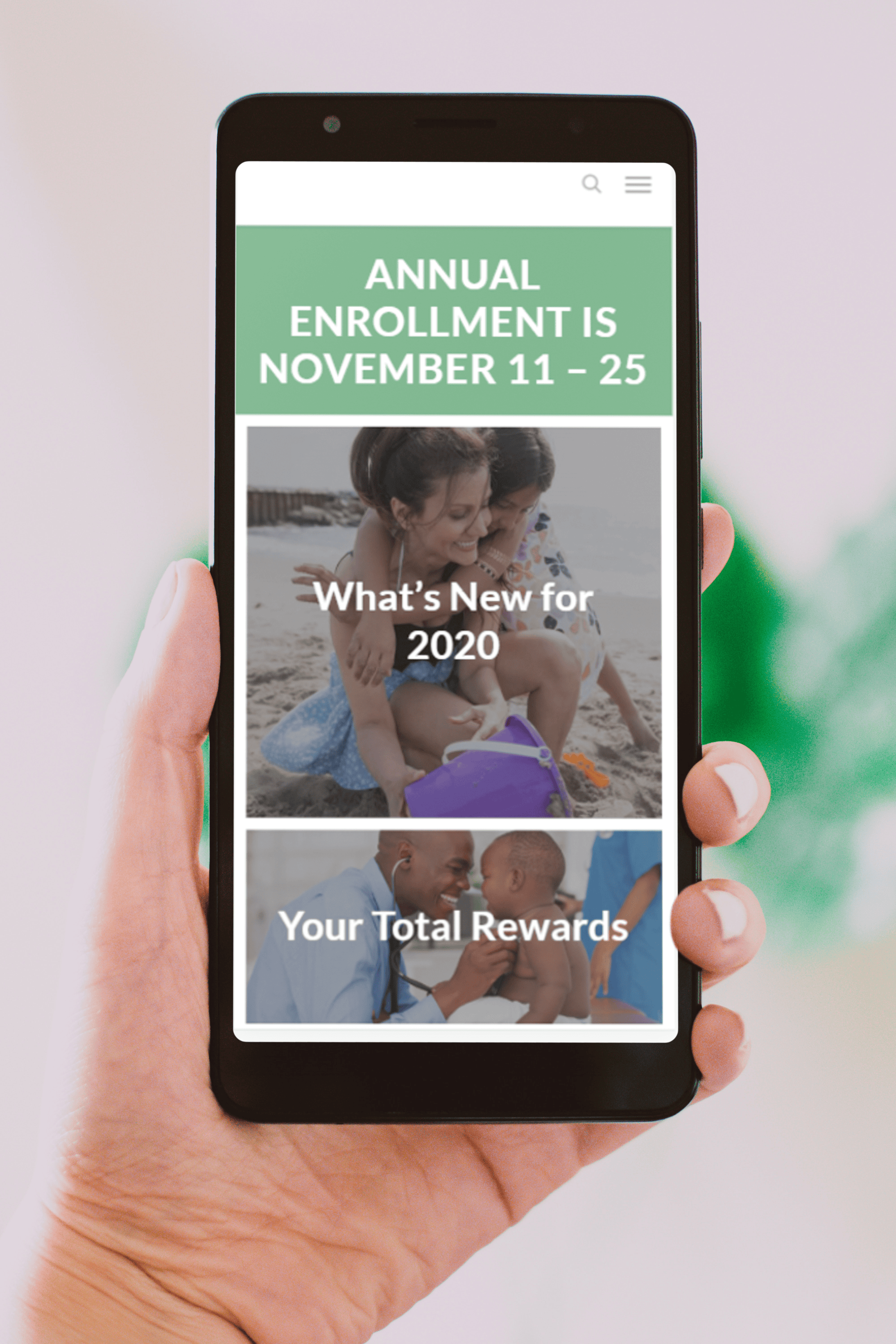 You've ever thought, "oh sh*t, open enrollment is coming".
You've realized that you desperately NEED one access point to be your on-demand benefit information resource, and that it NEEDS to be user friendly, customized, easy to update, and accessible outside of your firewall.
Your employees struggle with…
Knowing the various benefit plan offerings
Understanding how to choose the best plan for their specific needs
Finding information about their benefits quickly and easily, and/or
Involving the at-home decision-makers in the process
Take the Next Step.
See a microsite in action and see how bettHR can enhance your employee experience.