Use Data and Storytelling to Drive Decision Making and Kick-ass HR Results
The best program for creating, implementing and maintaining your HR metrics program in the next 30 days and beyond
HR Metrics 101 is the only program of its kind that not only shows you exactly how to create, implement and maintain your HR metrics program like a pro (without being an analytics expert!) – but how to use your metrics and the power of storytelling, to influence real results in your HR delivery and your career.
By the end of this program,
you will be able to:
 Know exactly what will drive your employees' behaviors – especially when it comes to employee engagement.
Quickly evaluate new HR projects and activities BEFORE wasting your time.
Have substantiated details when approaching key business goals.
Partner with leaders and key talent to consistently add strategic value and drive for results.
I am just so impressed with the course. I had foundational knowledge before, but the training related helped to refine my focus and offer some really great tools. I've had my work cut out for me trying to take the "fluffy" subjective HR stuff and make it as objective as possible for them. Now I'm able to focus on items that I can measure to really help paint of picture of if we're trending in the right direction.

Jason, HR Director
HR Metrics 101 is a brand new program – incorporating the best nuggets from our course, Storytelling for HR and over 20 in-person workshops and speaking engagements over the past two years.
Why enhance a program that was already working?
Because in this space, perfection matters.
As key talent in HR, your time, energy and results are precious assets – and I'm obsessed with protecting them and ensuring you're leveraging all three, to the best of your capabilities.
That's why my team and I have been refining, and perfecting literally EVERY aspect of HR Metrics 101 to make sure that every minute you invest in creating your HR metrics program will pay off for your career.
You can take confidence in the numbers and the proven results.
When we say "proven"… we mean it.
We have over 5,000 data points we've geeked out over (hello, we are into metrics!), to make sure that you're getting access to a results-driven course fully optimized for your success.
We know what information you need to be able to take immediate action. Where you may get stuck. What resources will help you implement faster, and where you need step-by-step instructions to ensure you stay on track and get results.
As long as you're ready to commit to the proven, battle-tested process we've created for you… there is nothing stopping you from being a successful HR metrics guru in the next 30 days and beyond.
How Will it Work?
HR Metrics 101 is an online course. You will get access to the course portal and welcome module as soon as you purchase the course. Beginning Monday, April 1 – you will receive a new module each week, for the next four weeks. But don't fret – you'll have forever access to each module once they are released, so you can work at your own.
Module 1: Available Monday, April 1
Module 2: Available Monday, April 8
Module 3: Available Monday, April 15
Module 4: Available Monday, April 22
ENROLL IN HR METRICS 101 NOW
What's Inside HR Metrics 101: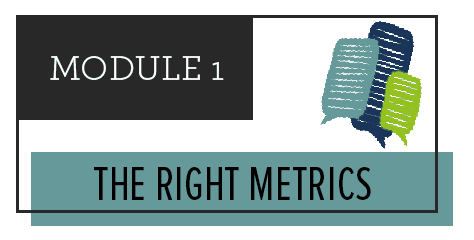 Evaluation of where you are today with your metrics. Whether you have a lot of metrics you're already tracking, or you haven't started yet – we'll evaluate where you are in the process and get you ready to move forward.
 The key decisions you need to make for success. Using the magical three questions, you will get clear on what actions you need to take for success.
 Choosing your metric-focus. For each HR professional, the focus will be different based on the answers to the three magical questions.
 Data collection made easy. You don't need to rely on expensive software solutions to get your metrics (unless you want to).
 Metrics rules and best practices. Learn everything you need to know to about metrics (without getting technical).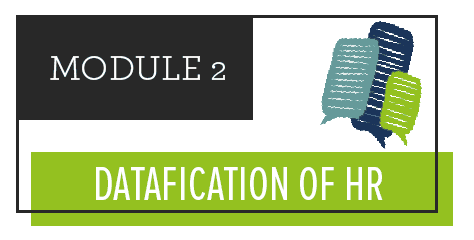 Putting your story together with visuals. Tired pie charts and line graphs won't do your new metrics and your story, justice. Instead, we'll put the pieces together – join the story with the right visuals to represent your metrics.
Data analytics best practices. The difference between metrics and analytics explained – along with best practices for both so your data is always presented correctly.
Creating your HR dashboard. Putting all of the pieces together in an executive-worthy dashboard that adds continuous strategic value.
Why "storytelling?" Understand why telling the story is a critical part of the metrics puzzle.
 Storytelling 101. Learn all of the elements to create a successful story.
  How to pull the thread. Understand the importance of each metric to your organization and how to "pull the thread" from a number to impact.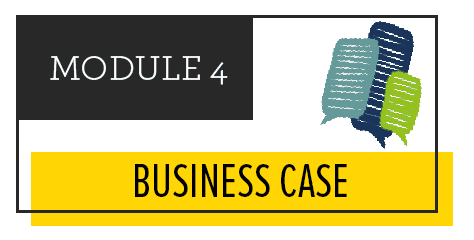 Reacquaint yourself with what a business case is. It's been awhile since most of us had to create a business case, but we'll review all of the details about a business case so you're refreshed.
 Adding value to the bottom line. Continuing to pull the thread, but also ensuring that what you're doing and working on, constantly adds value to the bottom line (and how to gauge that!).
  Create your business case. It's time for the rubber to meet the road! Put all of the pieces together to create your rationale and justification – for any project.
  From tactics to strategic partner. 
Plus an Exciting Stack of Bonuses Designed to Help you Hit the Ground Running and Accelerate Your Results

Bonus 1: FOUR HRCI HR Business Re-Certification Credits
Complete the course, and at the end you are eligible to receive four BUSINESS HRCI credits. ($500 VALUE)
Bonus 2: 7 HR Metrics to Start (with formulas)
Not sure where to start? This quick start guide gives you the best seven metrics to track and how to track them – with formulas included, making it fool proof. ($97 VALUE)
Bonus 3: HR Dashboard Samples
This is the mac-daddy of the bunch – take all of the guess work or design work (or ugh, Excel "stuff") out of your dashboard and use one of these ready made templates when you're ready to put your dashboard together. ($297 VALUE)
Bonus 4: HR Metrics Starting Template (calculations included)
If you're like me, seeing is believing… and the ability to do. You'll get a starting template for your metrics – calculations included. All you have to do is plug in your numbers and your metrics are born! Giving you a starting point without having to start from scratch, to tell your story. ($197 VALUE)
Bonus 5: Business Case Sample
You'll get access to business cases that have led to success for our clients – including how to put your metrics to work. ($197 VALUE)
When you add it all up, that's $997 for the starter course and $1,288 in bonuses, for a total real-world value of  $2,285.
But because I'm super excited to welcome you into HR Metrics 1010, I'm giving you the opportunity to enroll in HR Metrics 101 TODAY at the special introductory price and two course options: 
Self-Study
$

497

One Time Payment
The complete HR Metrics 101 Course
4 HR Business Credits by HRCI
All Launch Bonus Materials
Get Started Now
VIP Immersive
Fastest to Superstar Status
$

1497

One Time Payment
The complete HR Metrics 101 Course
4 HR Business Credits by HRCI
All Launch Bonus Materials
3-Months of 1:1 Coaching (4 sessions)
Participation in 2 Live Q&A Calls
Access to (4) HR Metrics Case Studies
Get Started Now
And you'll be backed by our 14-Day "Try it & Apply it" Money Back Guarantee
Try the program for 14-days. If you're not getting the results you were hoping for, just show us your work for Module 1 and we will gladly refund your money. No hassle, no mess.
ENROLL IN HR METRICS 101 TODAY
Self-Study
$

497

One Time Payment
The complete HR Metrics 101 Course
4 HR Business Credits by HRCI
All Launch Bonus Materials
Get Started Now
VIP Immersive
Fastest to Superstar Status
$

1497

One Time Payment
The complete HR Metrics 101 Course
4 HR Business Credits by HRCI
All Launch Bonus Materials
3-Months of 1:1 Coaching (4 sessions)
Participation in 2 Live Q&A Calls
Access to (4) HR Metrics Case Studies
Get Started Now
Frequently Asked Questions
I can't believe how much this course changed my HR career. I was doing well before, but starting to get burned out and was asking... what's the point? After taking this course, I feel like I'm focusing my time correctly at work, and making a difference to the employees I serve. Did I mention senior management has noticed as well?

Carrie, Comp & Benefits Manager
Why there's literally no better place to learn how to create and implement HR metrics – to deliver exponential value to HR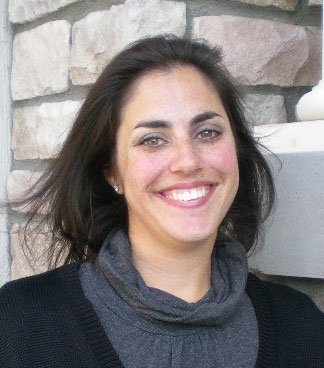 Hi there! Melissa here 🙂
And between friends, I have a confession to make.
There was time, not that long ago in my own HR career, where I was doing everything "right" with employee engagement, and still ended up stalling out my career and was on the brink of being fired.
In 2008, a client group of mine had a fairly low engagement score of 64. So we spent a lot of time, money and energy working with the employees in that group to increase their "engagement." We hired a vendor to improve our recognition and rewards, we added more perks and benefits, we even tried some outside of the box solutions to get our team on-board.
And sadly, after all of that time and effort, our engagement results went DOWN.
Way down, into abysmal levels.
We were all perplexed with the results – after spending so much of our efforts on creating more engaged employees, we basically killed our engagement and no idea why.
It hit me hard.
It was my first big HR partner role, and I was just handed this worldwide client group – due to the work I had been delivering for other areas.
I was so upset with the results, I probably took them too personally.
But I felt like I failed my client as a business partner – I wasn't able to deliver results that he desperately needed.
And I was working so darn hard trying to do that.
I spent a lot of time, energy and effort on employee engagement that year. I worked the long days, traveled to the various sites, and so on. I did everything… right.
But the results sucked.
I felt buried by the weight of the work.
The way I was working or managing my "HR practice," wasn't working.
At the end of another meeting with the leader discussing the poor results, I looked at him and said, "This can't possibly be effective."
The approach we'd been taking clearly wasn't working and if we didn't drastically change it, we would never be able to move the engagement needle in the right direction.
There had to be a better way.
There was. 
I doubled down on my HR goals and committed to influencing real engagement – this time, without throwing everything others said I should do, while STILL allowing me to deliver all areas of my role and having a life outside of work.
Within the first few months, I was able to use metrics to show us exactly what activities we needed to focus on, to drive results UP (not down again). After using the numbers to point us in the right direction, then to keep us on track, we were able to increase engagement by 45 points in one year.
I'm not the first HR leader to move the needle significantly with engagement, but I am someone who has helped over 2,000 HR pros do the same for their organizations (in 2018 alone) – with an average engagement increase of 18.6%!
Oh, and I'm not even going to make you become a math wizard (truth be told, I am NOT that great at math myself, definitely not a numbers person) – but instead, you'll learn how to set-it and make the numbers work for you.
And if you want an HR career that is less complicated, more impactful and frankly, more FUN, I can't wait to lead you down that path.
ENROLL IN HR METRICS 101 TODAY
Self-Study
$

497

One Time Payment
The complete HR Metrics 101 Course
4 HR Business Credits by HRCI
All Launch Bonus Materials
Get Started Now
VIP Immersive
Fastest to Superstar Status
$

1497

One Time Payment
The complete HR Metrics 101 Course
4 HR Business Credits by HRCI
All Launch Bonus Materials
3-Months of 1:1 Coaching (4 sessions)
Participation in 2 Live Q&A Calls
Access to (4) HR Metrics Case Studies
Get Started Now